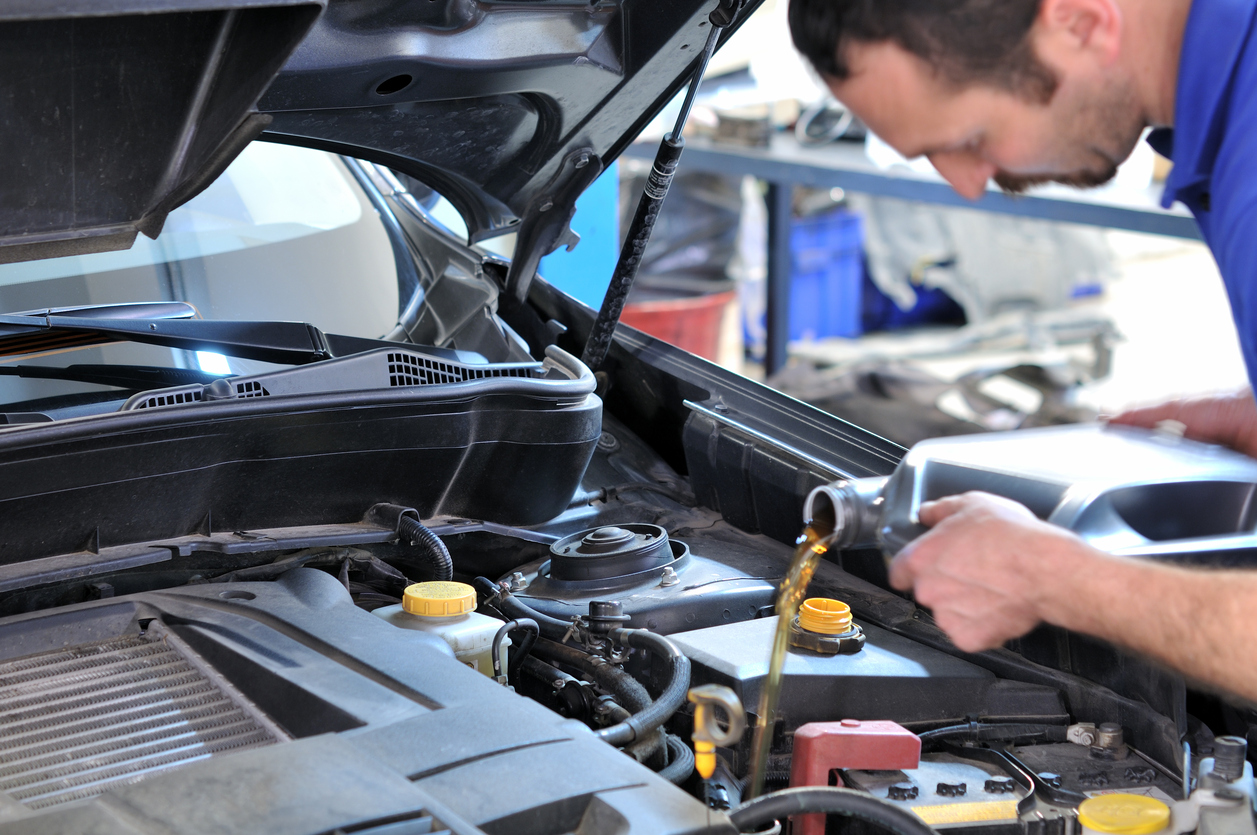 One of the simplest and most budget-friendly ways to keep your vehicle's engine running well is by having the oil changed as often as recommended by your car's manufacturer. So why do so many drivers overlook this vital service?
Well, one of the reasons is because there are usually no signs that your oil needs to be changed - that is, unless you've let it go too far and already sustained engine damage.
Prevent that costly consequence when you turn to
Hendrick Honda of Bradenton
for oil change service. Not only is it a quick and easy service that goes easy on your wallet, it's also one of the best ways to keep your engine in great shape for years to come.
Our service technicians are highly skilled with vehicles of all makes and models. They will get your oil changed quickly, with an eye toward any problems that might impair your engine's functioning. You'll love the extra care and attention our service center professionals put into even the simplest oil change service.
You'll also love how convenient we make the process, with
online scheduling
so you can fit auto service into even the busiest schedule. Check out our service specials for valuable offers that can give you even more savings on top of our already reasonable service prices.
Why Are Regular Oil Changes So Important?
If the engine is the heart of a vehicle, then the motor oil is its lifeblood. It has several important functions, all in the interest of protecting your engine. Not only does it lubricate the engine components to prevent pieces from grinding against one another and doing damage, it also helps cool the engine and filter out particles, sludge, and debris that can build up and cause damage over time.
Going too long without getting a fresh supply of high-quality motor oil can result in long-term harm to your engine - and potentially very costly repairs.
When you weigh the minuscule time and money investment of an oil change
at Hendrick Honda Bradenton
against the stress and expense that comes when your car sustains engine damage, your choice is easy. Oil changes are the way to go, and our service center is the place to get them!
Schedule Oil Change Service at Hendrick Honda Bradenton
Your vehicle probably won't show any signs of needing an oil change, but trust us - it does. The best way to keep it running well for miles to come is by following
your manufacturer's recommended maintenance schedule
for oil changes and other services.
When you're ready to get your car back to its best health, schedule oil change service with Hendrick Honda Bradenton's service center. Before you come in,
check for service coupons
that can give you extra savings on this simple, already-affordable operation.