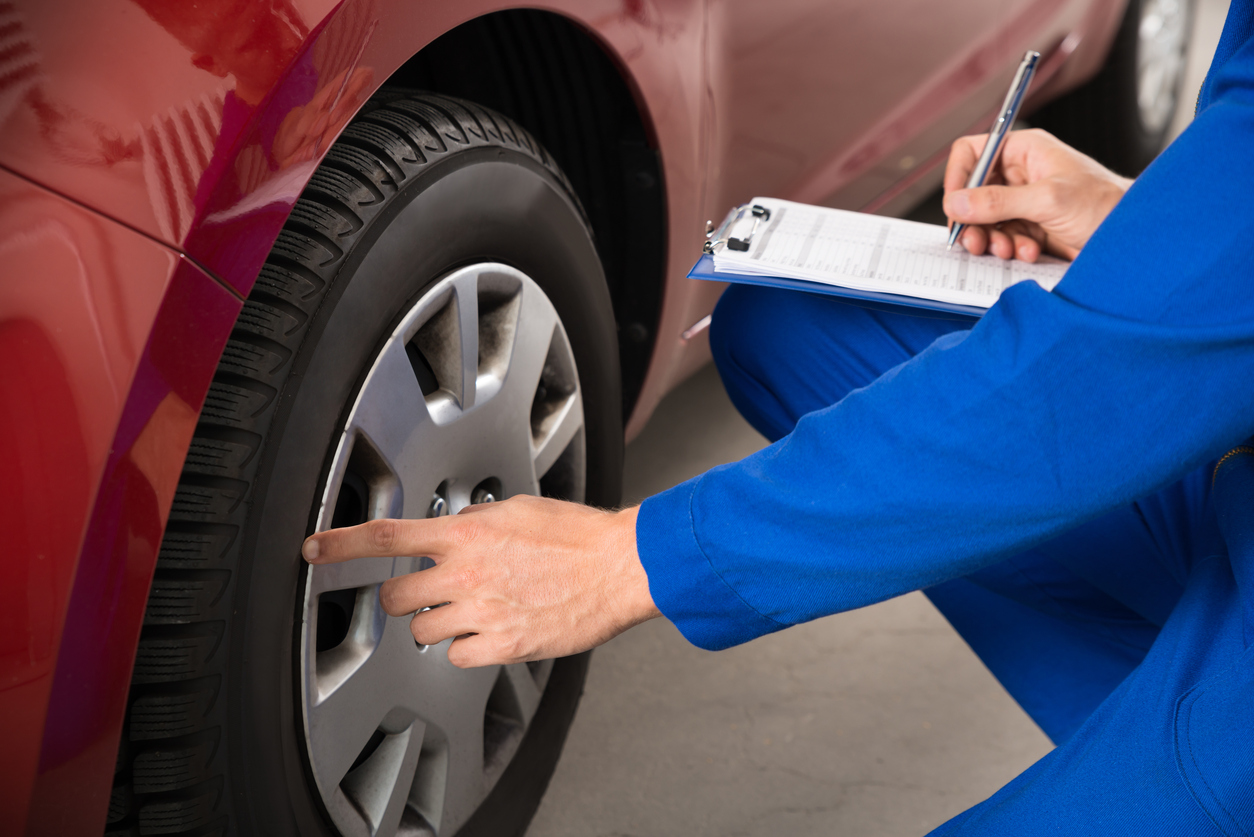 Why Service With Us?
We are required by the manufacturer to maintain Factory-Trained Technicians who know the product better than any quick-service operation. We will issue bulletins to dealers concerning product updates and/or modifications that can benefit you.
Our staff
of service advisors accesses our computer every time you come in for service to assure that all the latest modifications and engineering changes are available to you at no charge. Today vehicles are expensive and technically very sophisticated. We feel our staff is your best choice to maintain your vehicle. 
Proper and Timely Maintenance Preserves Your Warranty:
Your new vehicle is protected by a factory
warranty
. However, the manufacturer does have the right to deny warranty coverage if you fail to service your vehicle at the factory-recommended mileage intervals. We will maintain your vehicle and keep copies of service records, adhering to the factory-recommended service guidelines. Additional service to your vehicle may be recommended by our service advisors.
1) What to do if you have an accident?
In the event of an accident, contact Elmer's towing service.  Their direct dial number is 941-755-7499.  They will see that your vehicle is delivered safely to our preferred Auto Body Shop, Ponto's Auto Service. 
2) Check Engine Light
If the amber light on your dash that says "Check Engine" should come on you should bring your Honda in for diagnosis as soon as possible.  The light will shut off and sometimes stay off after stopping and restarting your engine.  This does mean that a problem has been fixed.  The most common cause for this light to come on is not tightening your gas cap properly.  Remember to listen for 3 clicks. 
3) Battery Light
If the red battery light comes on your dash and stays on it does not necessarily mean your battery needs to be replaced.  It usually means the alternator is not charging the battery properly and may need to be replaced. 
4) Diesel Fuel
Please be careful and do not put diesel fuel in your Honda.  In the past, the diesel fuel nozzle would not fit into you fill-pipe, but now it will.  Quite a few customers have mistakenly put diesel fuel in their gas tanks and it leads to a very costly repair.  Pay attention at the pump. 
5) Timing Belt Replacement
Refer to your owner's manual for the recommended replacement of your Timing Belt.  Most Honda models suggest the belt be replaced at 100,000 to 110,000 miles.  On older Hondas the mileage recommendation varies from 60,000 to 90,000 miles.  If you are not sure when to replace the timing belt on your Honda, please contact our
Service Department
at 941-752-2148 and they will be able to set an
appointment
for you to bring your vehicle in. 
6) Check Your Tires!
Honda recommends that you have the
alignment
of your car checked once a year or every 15,000 miles.  This will promote even tire wear and ensure your tires last as long as possible.  If you notice any irregular wear or cupping on your
tires
have them checked immediately.  As a rule check the tire pressures on your Honda once a month. 
7) Radio Code
If your radio displays the word "Code" then you will need to enter the 5 digit number into the radio.  This number is located on a credit card style plastic card that came with your owner's manual.  If you lost the card or misplaced it, please contact our
dealership
for assistance. You must enter the number correctly.  You will have 3 attempts to do this.  If the radio does not accept the code you entered, try disconnecting the battery for 30 seconds and retrying to input the number.  Remember if you replace the battery in your car's engine the word "Code" will automatically appear. 
8) Puddle of Water under My Car!
If you notice a puddle of water under your car typically on the right side of the engine, it is probably excess condensation from your car's air conditioning.  The evaporator for your air conditioner is located under your glove-box.  It has a drain tube that allows excess water to drain out under your car.  This is normal.  If water starts to leak onto the floorboard inside your car then there's a good chance the drain tube came disconnected.  This is a simple repair. 
9) Defogging Windows
When attempting to defog your windows always turn on the air conditioner.  It helps remove humidity from the inside of your car and will clear your windows faster.  After your windows are clear leave the a/c on and set the temperature dial at the halfway point between hot and cold.  This will continue to keep the windows clear and maintain a comfortable temperature inside your car. 
10) Tinted Windows
It is illegal in the State of Florida to apply any window tint to the front windshield, the driver's door window or the passenger front window of your car can be tinted to what is considered dark as legal.  Most window tint shop will provide you with the proper cleaning steps to clean windows that have been tinted.  Most recommend using just regular dish-soap, because it will not breakdown your tint over time. 
11) Carwash Soap
It is not recommended that use you use dishwashing soap to wash your car.  It has a tendency to fade or discolor the plastic on the car.  Carwash soap is sold at most retail stores that have an automotive department. 
12) Hood Bras
Installing a hood bra is a great way to protect your paint job from rock chips and scratches.  What most people don't know is that you should always remove the bra when washing your car.  If water is allowed to stay under the bra then the sun will cause the paint to fade as it dries.  Always make sure the surface of the car is completely dry before reinstalling the bra. 
13) Armor All On the Dash
It is not recommended to apply Armor All to your dash.  It will cause your dash surface to become smooth and it will leave a sheen that will reflect off your windshield.  This may be a distraction while you're driving.  A lightly damp sponge of warm water is best to use. 
14) Flat Tire
If you get a flat tire on your Honda here are a few simple reminders:
Non full sized spare tires or donuts are a temporary replacement for a flat tire.  They are only good for an average of 50 miles and you should avoid driving fast speeds with this type of spare on your car.  If the flat is on the front and time permits it is always best to put the spare on the rear of the car and rotate a rear tire to the front.
Loosen/Tighten the lug nuts while the car is on the ground and not up on the jack.
Always make sure your car is on a flat surface before you raise the jack.  There are 4 jack points located on your car.  Two in the front of the vehicle and two in the back!  They are usually located near the tires on the frame rail.
If you have wheel locks remember where you put the key.